Garden Team
Simon Gaches is our new Head of gardens, who joined us in August 2019 after 25 years as head gardener at the Bishops House garden in Norwich. He is passionate about plants, especially the rare and unusual and is looking forward to working with Lord and Lady Somerleyton in the continuing re-imagining of Somerleyton Hall gardens. The garden team consists of Jonathan, John, Sam and Jo.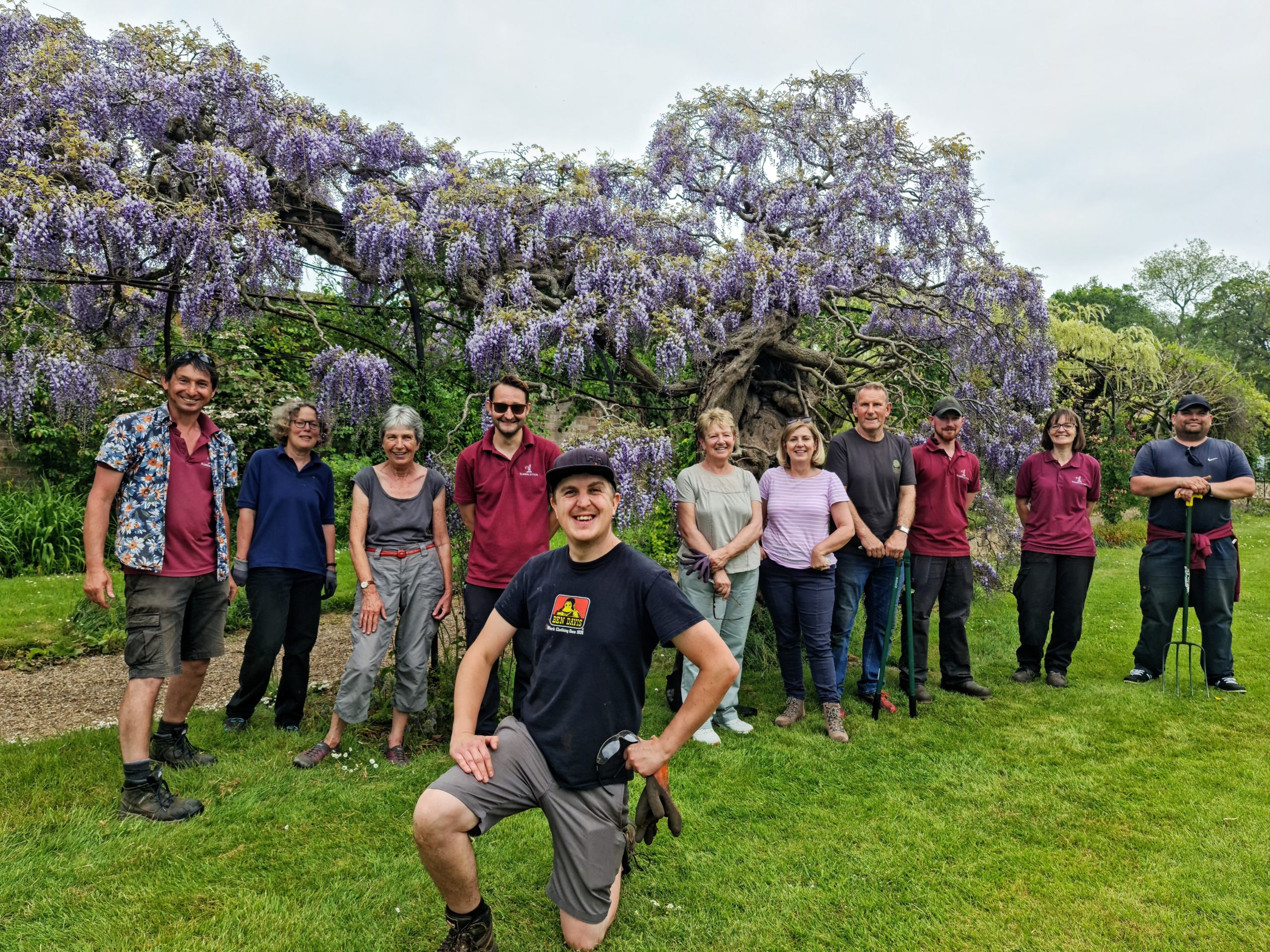 Volunteers
We are looking to welcome and encourage people of all ages and abilities to help in the gardens. We have lots of exciting new plans including new borders, exotic plantings and a new plant nursery being set up! We also have plenty of outdoor space to socially distance.
If you would like to join our volunteer team and have a go at deadheading, leaf clearing, digging, clipping edges, watering, weeding, or potting up plants for the nursery as well as having a chat with like-minded people, then we will be delighted to see you. Likewise, if you know of anyone else who might be interested then please do let them know.
We run sessions on any day of the week. We are also flexible on what time you can start.
We do ask you wear suitable clothing e.g., footwear that does not mind getting muddy or damp and that you bring your own gardening gloves.
For further information or questions then please do contact me by email: simon.gaches@somerleyton.co.uk
We look forward to hearing and seeing you soon!