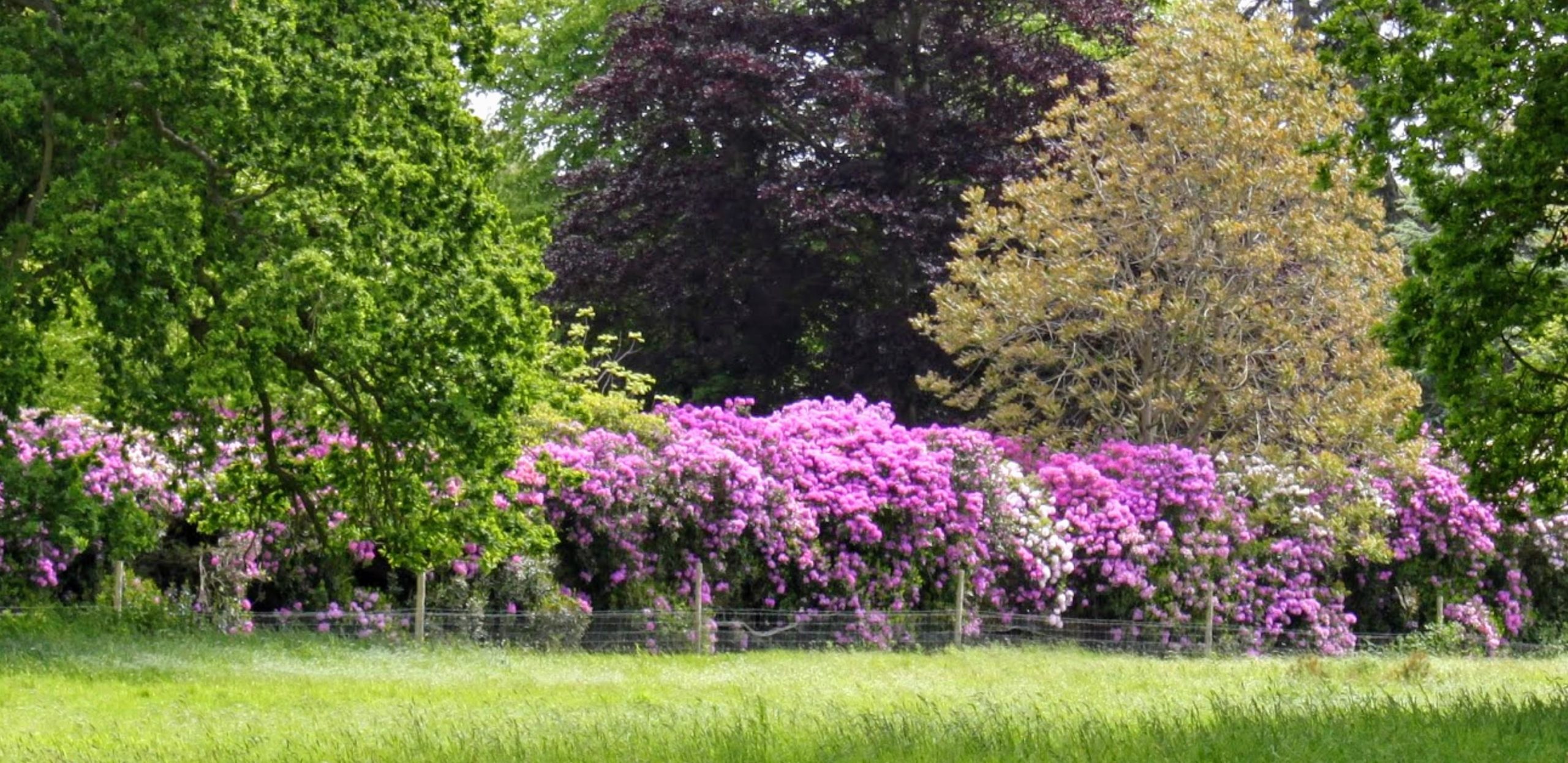 Rhododendrom walk
Glorious flowering rhododendrons can be viewed in May. The pathways will be edged with autumn flowering cyclamen and a new walkway with views to the park will be created through the inside of the main rhododendron border.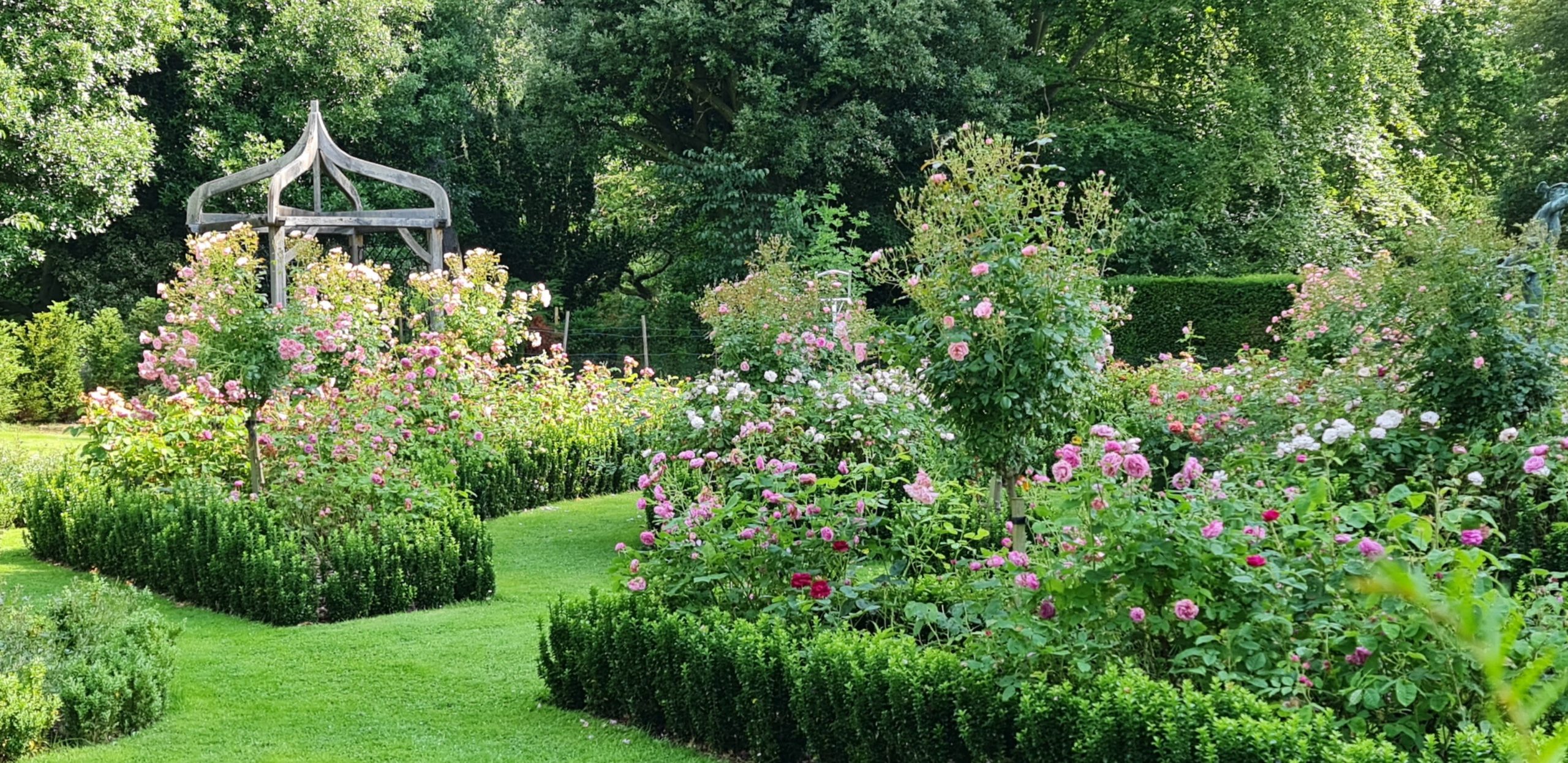 My Lady's Rose Garden
Currently being renovated and overseen by Lady Somerleyton. Further beds are being added and planted up with Old English roses, arches and obelisks will complete the garden creating an area full of scent and romance throughout the summer months.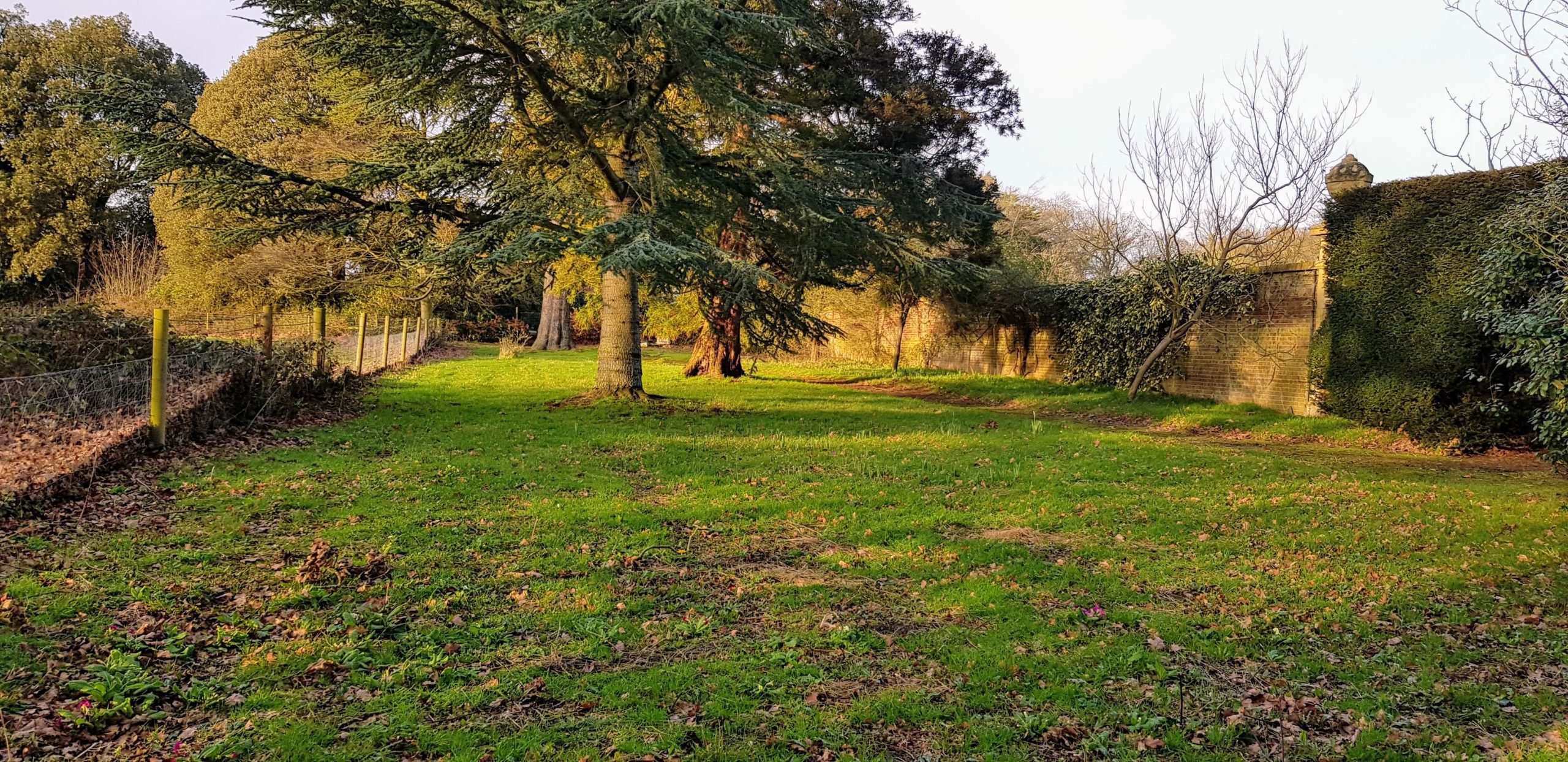 Prairie
Coming soon 2021/22, leading from the walled kitchen garden, a meandering path with views across the oldest parts of the park will be planted up with various perennial and woody grasses.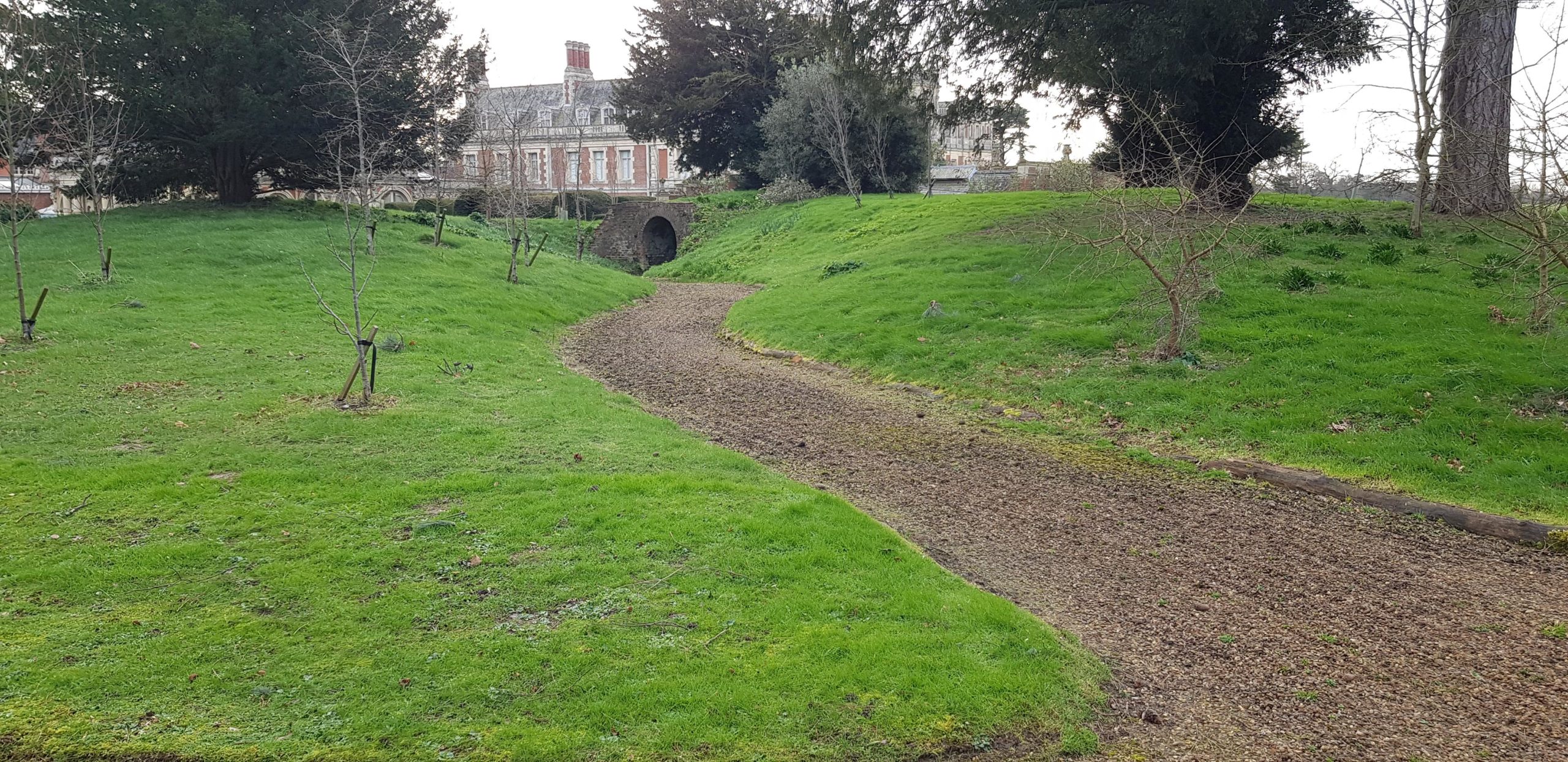 Tunnel walk
This will be planted up with interesting small trees; spring bulbs and a new graduating arch tunnel covered in climbers is planned.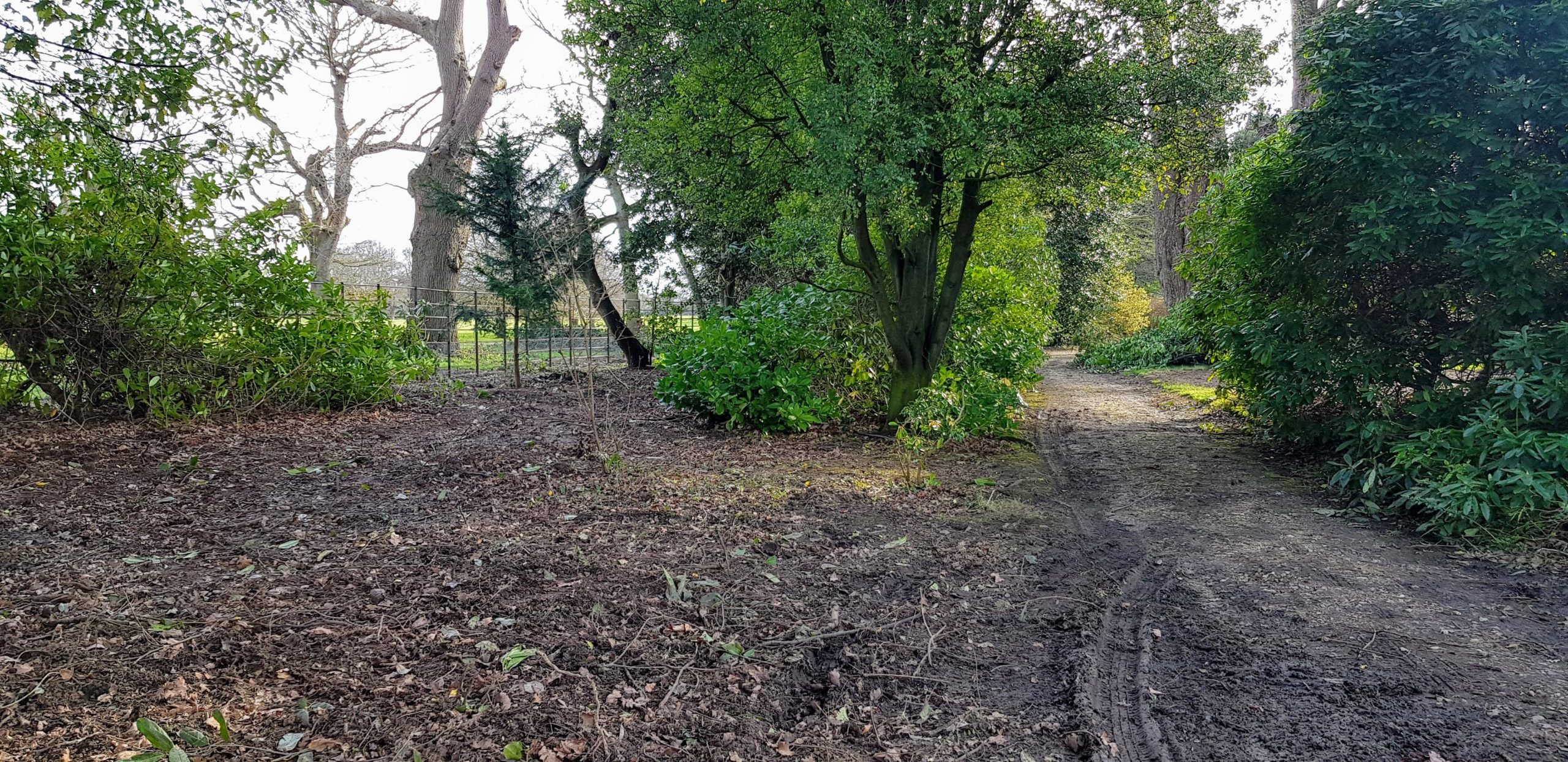 East Border
Phase 1 has begun, with clearance of the beds through new fencing and unfortunate tree collapses. Plans are a foot to create and enhance the borders with a long walk, stretching from the aviary and all the way round to the Northern part of the garden. There will be snowdrops en masse and a winter interest border along with an ever increasing range of rare and unusual woodland plants along its route.